Introducing ComfyGears™ Gentle Baby Nail Trimmer
Benefits you'll love:
 Silent & Comfy

 100% Safe for Newborns to Toddlers

 Lightweight and Easy to Hold

 Multiple Settings: Control Speed (High/Low), Rotation (Clockwise/Reverse)

 Small and portable

 99.7% Reviewers Recommends This Product
Trimming your baby's nails nightmare days are over! From today you won't need a magnifying glass to trim your baby's nails. ComfyGears™ Gentle Baby Nail Trimmer is the Safest and Most Gentle Baby Nail Trimmer for your little loved one!
Cutting your baby's nails can be a challenge. It takes patience, time and attention to details. Nail clippers make it worst by not smoothing the pointy edges, which end up growing to sharper nails.
Your little one can still scratch themselves and leave bad cut scars. That's why every mother needs this Gentle Baby Nail Trimmer which will help you keep your cutie-pie's nails trimmed, without shedding any blood or tears!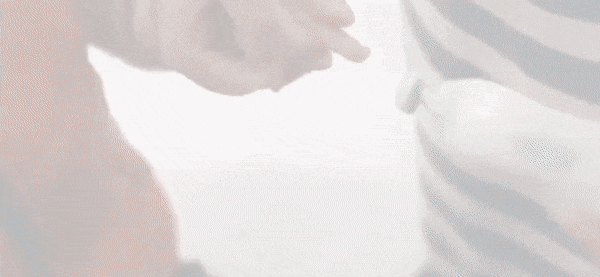 ComfyGears™ Gentle Baby Nail Trimmer is battery operated and trims your baby's nails through two power settings. It comes with six cushioned pads, each designed for a different stage of your baby's growth. Cutting your baby's nails has never been easier!
Safe & Effective
ComfyGears™ Gentle Baby Nail Trimmer is engineered for newborns up to toddlers. You can safely and quickly trim your little one's toe and fingernails, it won't damage cuticles or soft nail beds.
Silent Motor Operation
Boasting an LED front light and whisper-quiet motor, you can trim your baby's nails while they're sleeping without them even knowing.
Versatile Tools for Best Performance
These baby nail clippers come with 6 different grinding heads safe for babies and children. You can choose the most appropriate grinding head to use according to your baby's age.
Multiple Settings
Choose between 2 control speeds (high/low) and rotations (clockwise/reverse) for enhanced nail filing position. High 7500RPM / minute, low 5700RPM / minute. Your baby's nails will be so soft and smooth afterward!
Lightweight & Compact
ComfyGears™ Gentle Baby Nail Trimmer comes in a compact case for easy storing and it's streamlined design allows you to hold it in one hand. 
Tips
Do not wet your baby's hands or feet before using the product.
Only wash their hands or feet in warm water after use, and apply hand or foot nail cream to protect the nails.
For best results, trim your baby's nails within the dotted line of the grinding head. Avoid the center position.
Specifications
Color: Pink / Blue
Measurements (L x W x H): 1.75" x 1" x 4.5" or 5 cm x 3 cm x 12 cm
Weight: 4.8 ounces
Battery: 2 AA batteries (not included)
What comes in the box?
1x ComfyGears™ Gentle Baby Nail Trimmer
1x Compact Case
6x Different Grinding Heads


Click the "Get Yours Now" button to secure your exclusive deal today before it's sold out again!