Introducing ComfyGears™ Easy Align
Benefits you'll love:
 INSTANT RELIEF!

 Relief Neck Pain, Stiffness and Muscle Strain

 Restores Neck Natural Cervical Curve Alignment

 Supports Your Posture All Day Long

 No Pain = Save Money on Future Medical Bills

 2019 Orthopedist Recommended Neck Support
Did you know that 75% of us worldwide experience neck pain? That means 3 out of 4 of people are having neck pains and that is A LOT of us! Untreated neck pains lead to severe health problems and BURDENSOME medical bills. Nobody likes that!
Relieve Neck Pain In ONLY 15 minutes!
Say goodbye to mountain-high bills and pains! ComfyGears™ Easy Align is the best method to eliminate neck pains, restore your beauty sleep and provide you the support that you need. 
ComfyGears™ Easy Align provides instant relief for your neck, shoulders, and back. Treats chronic pain, pinched nerve, bulging discs, arthritis, bone spurs, and even TMJ. In some cases, it may even help you avoid surgery. 
Just 15 minutes a day can provide the same relief as 3 chiropractic sessions!
Studies report that neck pain impacts our physical, social and mental well-being. Older men (45-64 years old) have a higher percentage of disc problems (40%) than women (28%) in cases of neck pain in individuals. However, neck pain is treatable, and the most effective way is to correct your neck posture.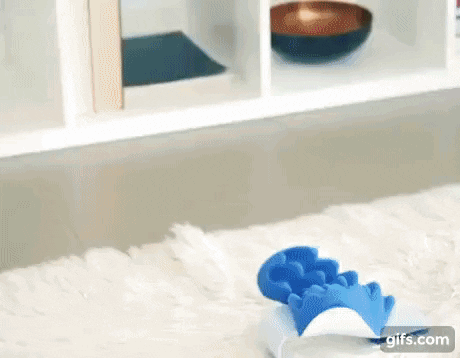 Restores Poor Neck Posture
When hunching over a computer, your head may tend to lean forward, which leads to poor posture. Using your phone can cause similar problems. A hunched upper back driving most neck pain and headache is now the biggest upper spinal problem among developed countries. 
Our ComfyGears™ Easy Align is specifically designed to restore the natural neck curve towards pain-free perfect posture. 
Effective Pain Reliever
Neck Pain arising from Pinched Nerves, Herniated Discs, Poor Spine Alignment can cause a lot of discomforts. ComfyGears™ Easy Align helps by gently cradling your neck and removing the pressure and weight of your head while correcting spinal alignment.
Feel Refreshed Instantly
Feel fresh and invigorated in just 15 mins with ComfyGears™ Easy Align! After a long day of work, simply lie down on our Easy Align to take a short break. It gently stretches, relaxes and rejuvenates your neck and shoulders in 15 minutes. You'll feel like much lighter and refreshed as Easy Align restores your neck posture and relieves tension.
Supports Your Neck All Day Long
Bring ComfyGears™ Easy Align wherever you go! It is ideal for home use, at your office chair and while you're driving. Using ComfyGears™ Easy Align ensures relief of neck pain in a variety of ways. Make it a habit to support your neck with ComfyGears™ Easy Align.
How ComfyGears™ Easy Align Works
The soft, pillow foam gently wraps around your neck and gives your head the heavenly sensation of floating on air. It applies smooth, gentle pressure for a soothing massage to relief your muscle tension. 

Within 15 minutes, your neck tightness and pressure start to vanish. Deep relaxation spreads to your shoulders, back, and spine, allowing your muscles to completely unwind. Tight, painful knots loosen, and your pain and aches disappear.
Specifications
Material: ABS
Size: 25.5cm x 15.7cm x 13cm
What's in the box?
1 x ComfyGears™ Easy Align


Click the "Get Yours Now" button to secure your exclusive deal today before it's sold out again!